In the course of my studies, I've come across some questions which I've thought about a lot but never really asked openly. Now, starting the final year of my university studies, I finally want to share some of my thoughts especially with those of you who still have some semesters to go. This blog entry is just the first one of a loose series of such questions. Some of them might be more or less rhetorical but better decide on your own. Anyway, I'd love to read your opinion on that.
Do I have to attend each exam and really try to pass it or is it okay to skip the original exam and just attend the resit?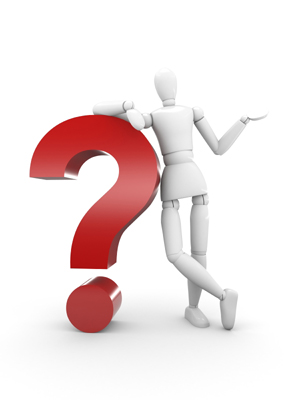 I only attended one resit because I had failed to pass my first ever exam at FU Berlin in Experimental Physics I by 4% in January 2008. However, I've learned my lesson and since then I've passed all exams on first try. But, there are many fellow students who almost celebrate skipping exams and instead attending resits. Sometimes I really wonder why. Well, let's elaborate this together.
Is it because of too much stress?
I still remember one year ago in my second year of studies, I attended about ten exams each semester. At the end of my third semester, I even had to write five 90-minute exams in three days. I don't say that so many exams within less than a week are great but life ain't no bed of roses! Instead of complaining, I scheduled my time for preparing for each exam and even though sometimes this meant less than one day of learning for an exam, I don't regret that decision because whenever I had learned well for an exam, I also passed it with a good result or even better.
Or is it because of fear of taking chances or even because of laziness?
It sounds harsh but in my eyes that's the reason. You definitely have to see an exam as what is really is. Of course it's the final hurdle to pass a course but it also is your chance to show that you've learned and worked well over the last semester. Is that an idea to be afraid of? For me, this really is a motivating factor. I'm always eager to show that I've worked well and learned a lot. And I'm also eager to prove that I belong to the best of my field of studies.
I really encourage those of you who will have to attend exams in future to belief in yourself and your skills. If you fail to pass an exam you still have the resit as a backup but if you don't even prepare and try to pass it you already have failed before you write your name on your sheet of paper. You won't improve without being eager to improve. Nobody is born as an expert. The experts of tomorrow are made through hard work. That's the price we have to pay to achieve our goals.